Product
We provide a powerful Workout guide to make your exercise experience easy and enjoyable. Carefully designed to help you with your workout training and your goals.
All in one complete workout for whole body & Suitable for all fitness levels
Easy To Store, Carry Anywhere - Workout at home using the multifunctional portable pilates bar stick with resistance band without taking up space with huge equipment and costing a fortune, perfect for small spaces no excuse to skip exercises, with the flexibility to disassemble and carry outdoor or to vacation.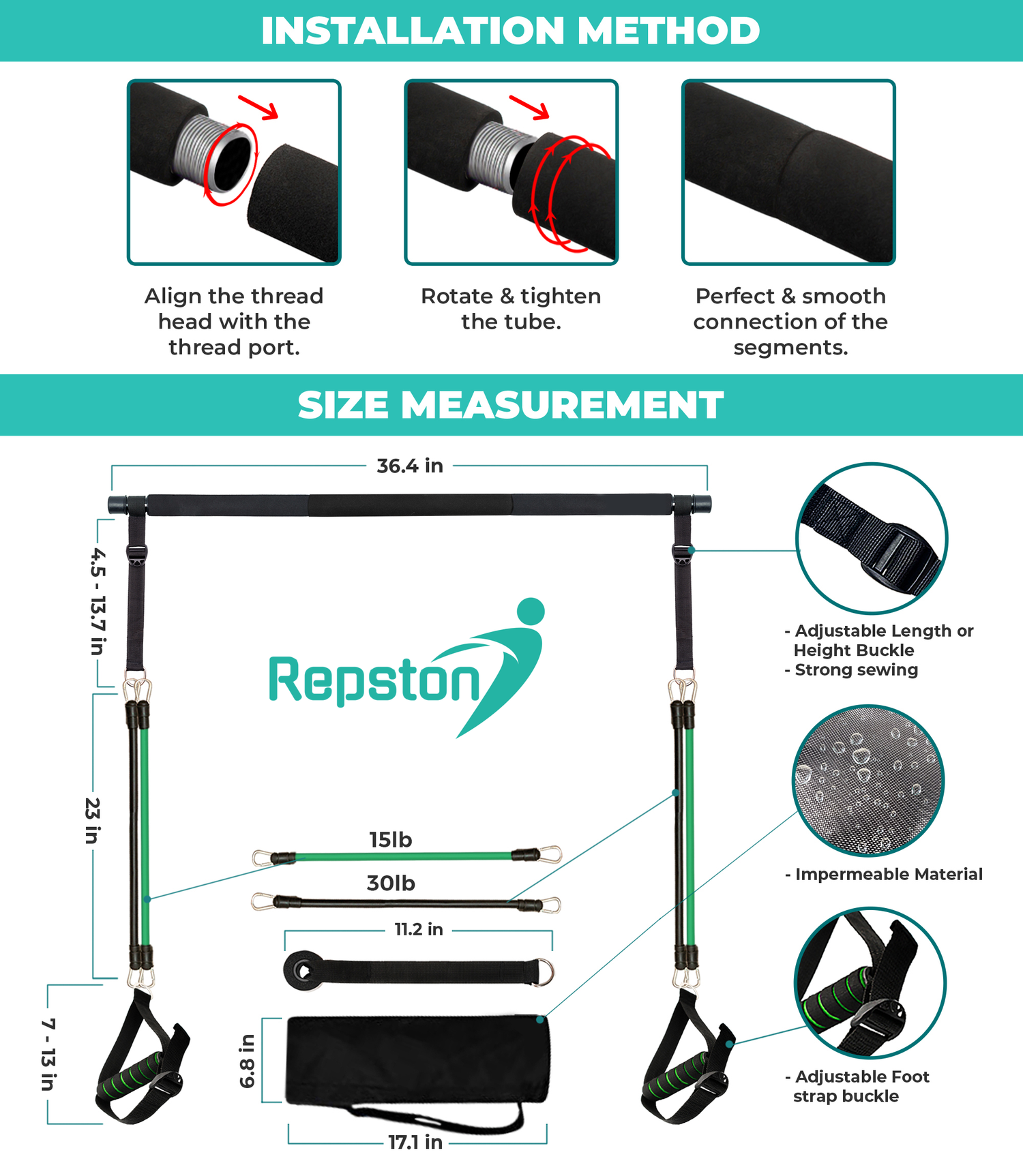 Easy to assembly - Simply twisting the threaded ends together. The adjustable straps allow you to set the perfect length and strength for you. 2 Powerful Latex Resistance Bands of 15lb and 30lb provided with strong carabiners allow you to work with the Pilates Stick or with the Door Anchor. 2 in 1 Upgraded handle grip and adjustable foot loop, now you can fix as you need, avoiding falling when you exercise. This Pilates bar Kit comes with a resistant and impermeable carry bag for easy storage and portability for women and men to use at home, gym, office, or travel.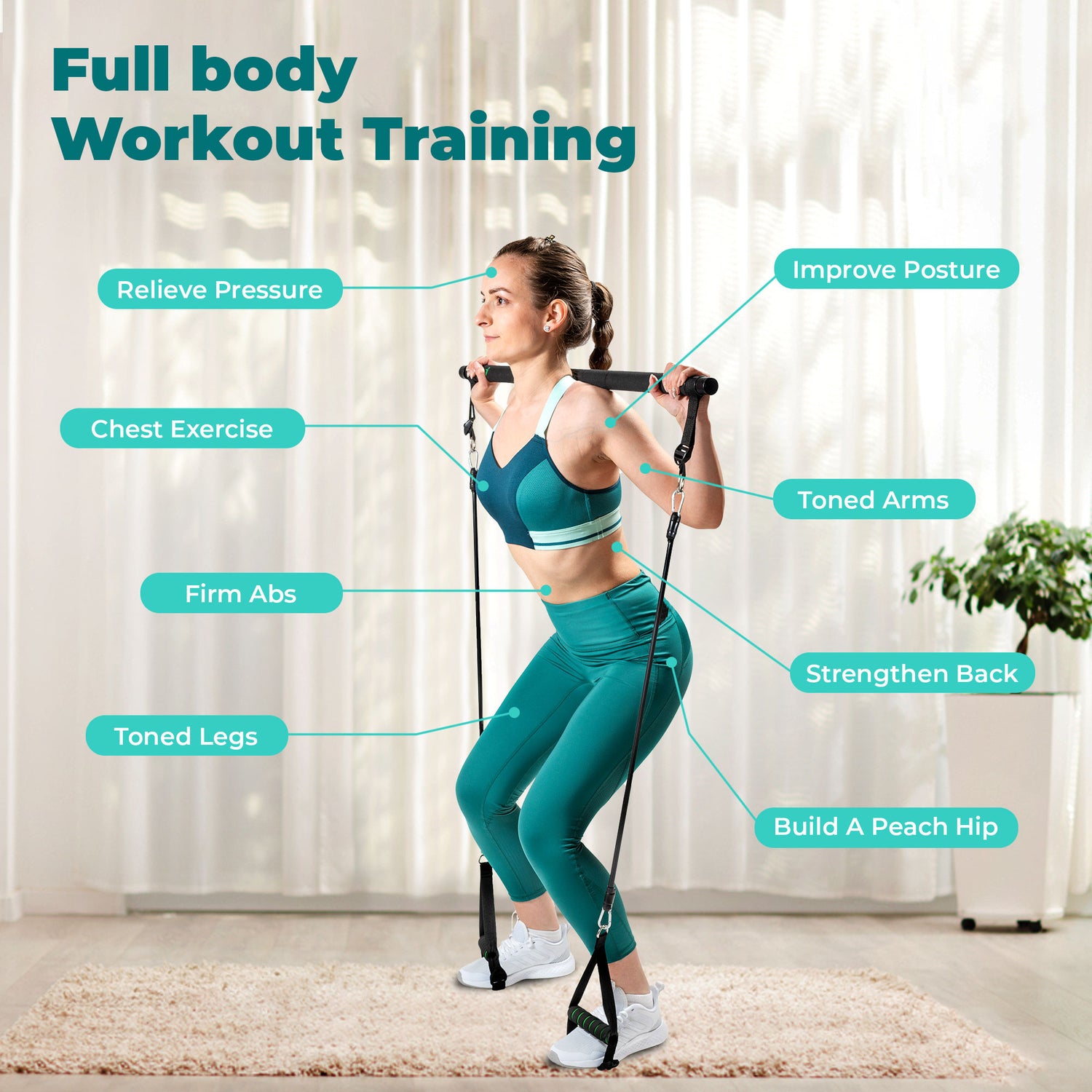 Guided 5 days Workout Plan - Whether you find it hard to create your own beginners workout plan or are not satisfied with basic video tutorials on the internet, Alignrgy provides you with a complete guided fitness workout plan using our pilate bar to help stay active and stay fusion aligned with your body and mind.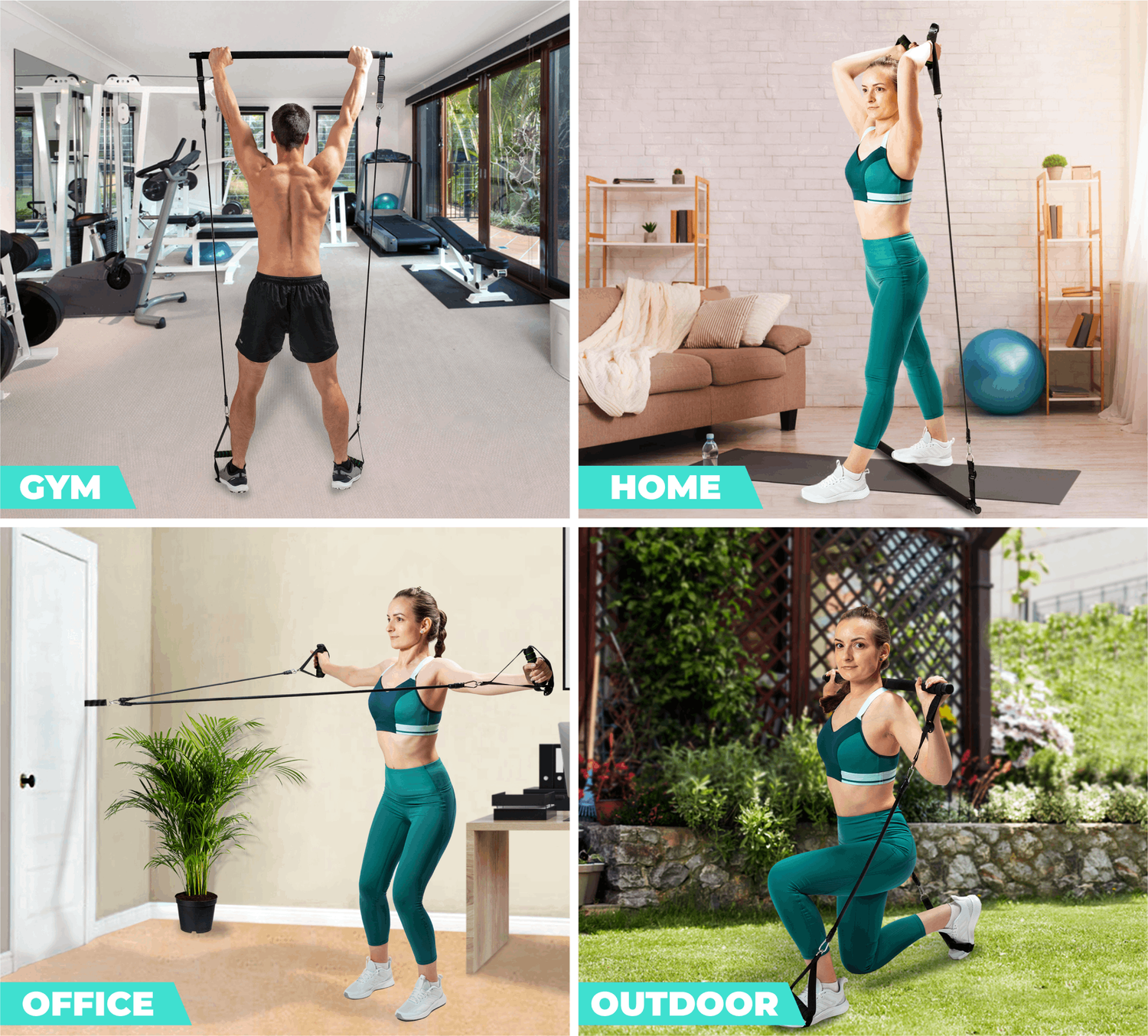 No Need To Hit The Gym, Stay Active At Home - Whether you are a mom or simply don't have time to go to the gym, you'll never have a problem following a full-body workout routine without leaving your home with the benefit of firm booty toning, stretch, yoga, building muscle, bodybuilding, shaping, squats, strengthening or even just get body stretched.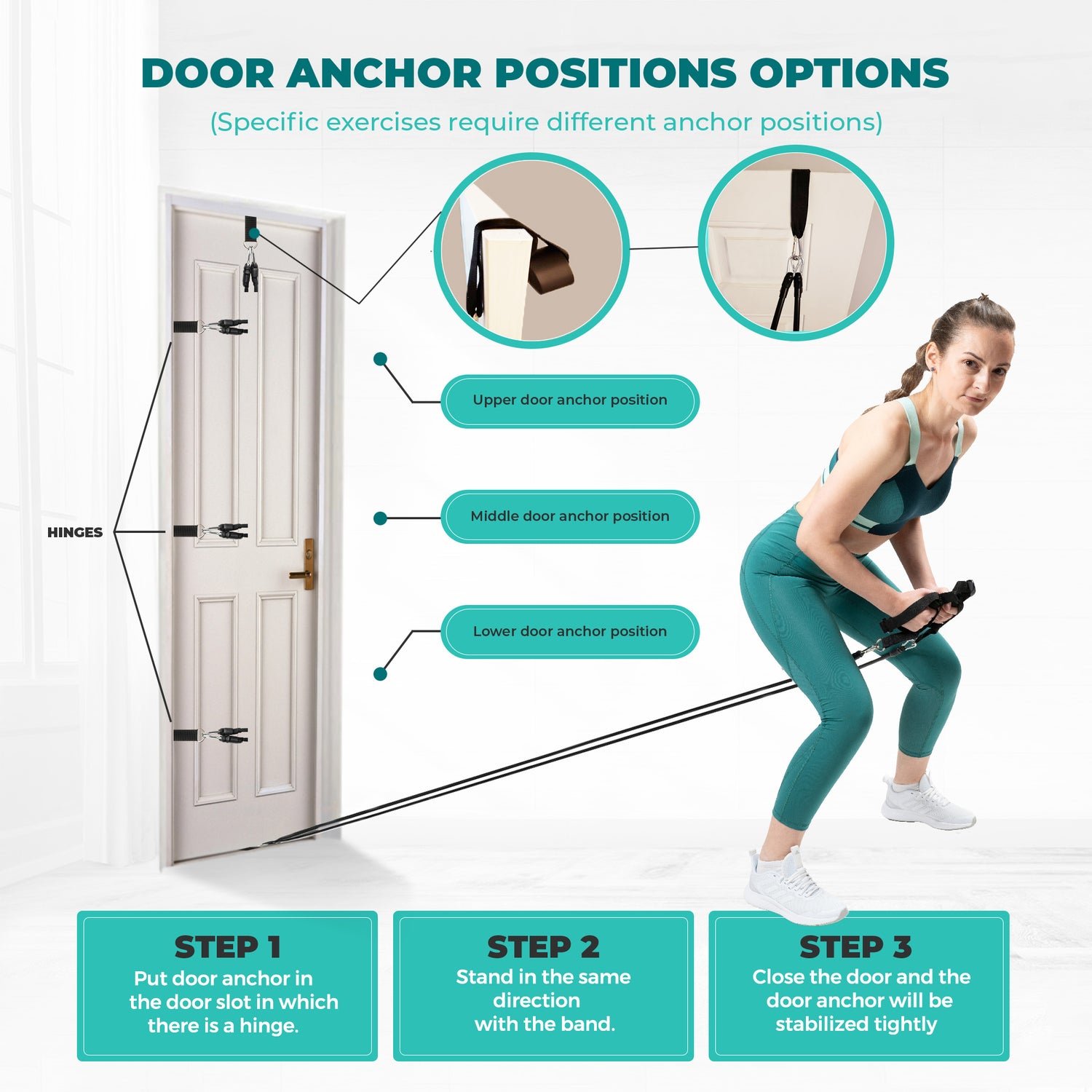 To work with door anchor, disassemble the bar from resistance bands and then connect the free carabiners of the resistance band on the D-ring of the door anchor. Position the door anchor on the opened door, upper, bottom or on the side, let the round part outside the door and then close the door properly and lock for safety.
Repston Pilates Bar Kit Promise
Our lifetime promise means that you will never have to worry about another pilates kit again! creating outstanding energy levels and aligning your body and mind knowing that if there are any problems with the beginner pilates bars, we'll send you another set, suitable for men and women.